Young Billy Young
This is a very watchable, but in the end only slightly above average western starring Robert Mitchum as a gunslinger who accepts a job as a deputy in a small town, not for the pay check, but because he has heard rumors that Frank Boone is around, the man he holds responsible for the death of his son, years ago.
Kennedy's screenplay is an adaptation of a novel called "Who rides with Wyatt?" on the alleged friendship between Wyatt Earp and young Billy Clanton. Kennedy seems to have poked up things with elements from both Italian and home made westerns. The narrative technique, with flashbacks gradually revealing more about the fatal event, is copied from For a few Dollars More, while the hypnotic zooms, Mitchum's eyes filling the screen while he's experiencing the fatal events once again, are similar to the those used by Giulio Petroni in Death Rides a Horse. At the same time several story elements and the presence of Angie Dickinson will remind every western fan of Rio Bravo.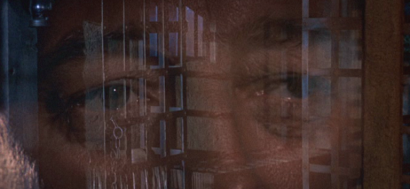 With gunslinger Ben Kane taking angry young man Billy Young under his wings, we get a classic master-pupil story. But that's not the whole show: both Old Kane and Young Billy have there own story lines. The romance between Kane and saloon girl Lily Beloit, two aging people who know they have their best years behind them, is handled in traditional Hollywood fashion, almost creating feelings of nostalgia. Billy, in his coming of age drama, is betrayed by his friend and partner, Jesse Boone, played by a young David Carradine, who refuses to give up his bad habits, and also happens to be the son of the man Billy's mentor is looking for. The idea of the young knocking at the door (while the old ones are thinking of retiring from the job) is also reflected by the number of 'sons of' in the cast: Chris Mitchum, David Carradine, and young Robert Walker, son of Robert Walker and Jennifer Jones. Walker Jr also seemed on the verge of a great acting career, he would appear, in the same year, in the groundbreaking Easy Rider, alongside icons like Hopper and Nickolson.
Young Bill Young has enough to keep people entertained, but with this cast, and this story material, it should have been a lot better. It can't really decide what it wants to be, a comedy, a character study or a revenge movie. It also has a protracted, not very convincing finale. However, the epilogue is very fine, with Mitchum delivering a particularly funny line when an older woman shows her indignation when he puts Angie on the stagecoach.
| | | | | |
| --- | --- | --- | --- | --- |
| FX | Acteren | Sfeer | Originaliteit | Totaal |
| | 7 | 7 | 5 | 6.5 |
Aanraders in overeenkomstige genres, volgens Boobytrap:
- The man who shot Liberty Valence (western / drama : 8)
- Colorado Territory (western : 8)
- True Grit (2010) (western / drama : 8)
- Stagecoach (western / drama : 8)
- A Time for Killing (western : 7)

| | |
| --- | --- |
| Hoe beoordeelt Boobytrap categorie western eigenlijk? | |

Hoe beoordelen bezoekers deze recensie?